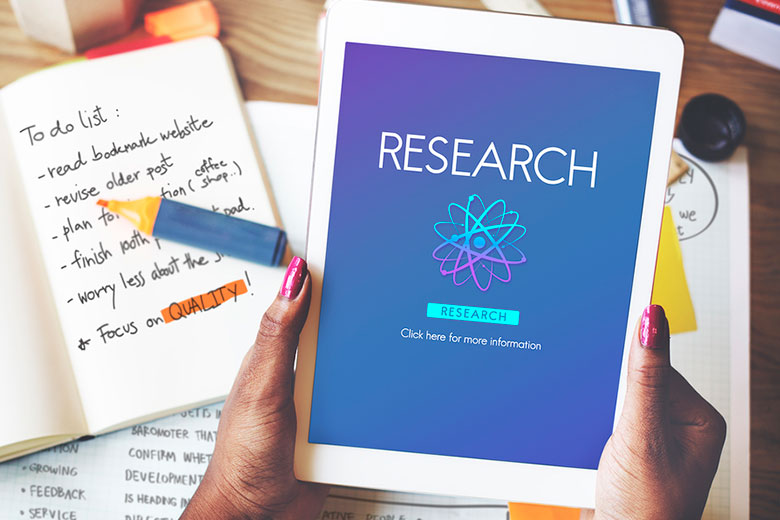 Writing a research paper is a tough challenge for most high school, college, and even graduate students. Whether you're writing a class paper, thesis, dissertation, you'll need to know how to gather, sort, and tract the facts and opinions available to you.
A research paper presents and argues a thesis, the writer's proposition or opinion. Literally, it involves "searching again through what others have written about the topic." It is a useful and efficient method of gathering and presenting information. It shows your instructor that you can gather, evaluate, and synthesize information. In short, that you can think or have the ability to think critically.
No matter how many times a student has done it, the process of writing a research paper will always be a stress. It is common to see students happily starting to write their paper, but unfortunately reluctant to finish them. Others have made it to the end-game, but the tension between making it better and getting it done appears from the first full draft to the final text. That's why you need help writing a paper. Here are some essential steps for doing your research:


Find a topic


Gather data


Organize ideas


Find and read the best sources


Write the paper


An important part of choosing a topic is selecting one that will interest you, a subject that is worth your time to investigate and about which you have the necessary materials. Try to select a topic that examines a significant cause with a built in issue or argument so that you can interpret the issue and cite opinions. Ask yourself: "Am I excited to write my research paper?"
Once you have selected a topic, the next step is to read some authoritative sources for background, or search the internet and visit your library so that you can see the possibilities and ramifications of the subject. You will need all the facts that would support and go against your thesis.
Writing a research paper requires you to have a strong understanding of your topic and each point needs to be supported by solid, persuasive facts. Thus, seek information, take a stand on it, and back it up with opinions, ideas and views of others.
One of the methods to help you make your writing easier and faster is to create an outline first. An outline can act as a blueprint for your paper. It will require you to make a draft first. As you go on writing, your outline shall be perfected as each draft is written. This will guide you in creating the introduction, body and conclusion of your research paper.
In addition, get to know the correct documentation and format in presenting your research paper. Every paper must conform to a specific format, like the one invented by the Modern language Association (MLA), a society of language scholars or the American Psychological Association (APA), a society of scientific schools, or the Chicago Manual of Style.
It is a magic moment when you can for the first time spread out all your chapters on the floor and physically hold and review all the elements of the research paper as a whole. From now on your task should be consolidation, rather than producing new elements to add into the picture.
While all research papers are different and evaluated by different criteria, professors still expect to find the following general attributes in any one of them:


The work is original, not plagiarized.


Correct spelling, including grammar.


Is clearly organized.


Use correct documentation. Includes a list of Works Cited


Follows a carefully prescribed format.


Conclusion naturally supported by evidence.


Is always typed and printed on a letter-quality paper.